Fire Alarm Systems
We are able to take care of all aspects of your fire alarm needs from initial Design, Installation and commissioning of a new fire alarm system to Routine Maintenance.
Working to the British standard BS5839 for fire alarm detection systems and accredited to BAFE SP203 we can undertake works on conventional systems and analogue addressable systems. Specialising in food production, cold store and damp environments using aspirating detection such as Wagner and Xtralis,
Despite their high sensitivity ASDs can be used in dusty or dirty environments as long as correct design, installation and maintenance processes are followed. Most ASD products can accommodate a broad range of environments and applications – from both confined and open spaces to the cleanest or dirtiest environment, including telecomm, control rooms, waste treatment, mining and more.
An aspirating smoke detector (ASD) is a system used in active fire protection, consisting of a central detection unit which draws air through a network of pipes to detect smoke. ASDs can typically detect smoke before it is visible to the naked eye. In most cases aspirating smoke detectors require a fan unit to draw in a sample of air from the protected area through its network of pipes.
ASD design corrects shortcomings of conventional smoke detectors by using a sampling pipe with multiple holes. The air samples are captured and filtered, removing any contaminants or dust to avoid false alarms and then processed by a centralized, highly sensitive laser detection unit. If smoke is detected, the systems alarm is triggered, and signals are then processed through centralized monitoring stations within a few seconds.
Unlike passive smoke detection systems, including spot detectors, ASD systems actively draw smoke to the detector through bore holes within a piping system that runs throughout the protected area. Furthermore, ASD systems incorporate integrity monitoring to ensure an alert is raised at any time the ASD's ability to detect smoke is compromised. This is not the case with passive devices that are generally only electrically monitored with no ability to determine if smoke can actually reach the detection element.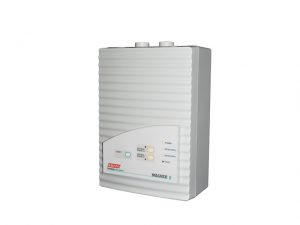 Design, Installation and Commissioning – All fire alarm systems should be designed to comply with BS5839 to ensure that manual call points, automatic detectors and sounders are installed in the correct positions to give you adequate protection. There are different levels of detection that can be specified in fire alarm systems and they are defined by categories below. To ensure compliance we are accredited to BAFE SP203.
Category L1 system should include automatic fire detection in all rooms, on all escape routes and in all voids over 600mm in height. This system is designed to allow persons to escape from the building at the earliest opportunity
Category L2 system should include automatic fire detection on all escape routes and rooms leading onto escape routes.  An L2 system can also include additional areas deemed as a high risk not included in the escape routes and adjoining rooms, such as boiler houses.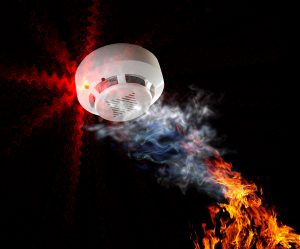 Category L3 system is very similar to a category L2 system in that automatic fire detection should be positioned on escape routes and adjoining rooms, although it does not have to include for additional areas deemed to have a high fire risk.
Category L4 system includes automatic fire detection on escape routes only, and not in the adjoining rooms as per the L2 and L3 classifications.
Category L5 System is designed for buildings that have a particular fire risk in specific areas.  For example if there is an area of high fire risk which is considered worthy of having some automatic detection but a manual system is also needed, then this will be termed as L5/M.
Category M System is a manual operation only system which has call points on all exits as well as corridors.
Category P1 system is designed to provide the earliest possible warning of a fire by including automatic detection in all areas of the building and enabling the fire brigade to attend at the earliest opportunity
Category P2 system is designed to protect defined parts of the building only.  These defined parts of the building may be areas with a high fire risk.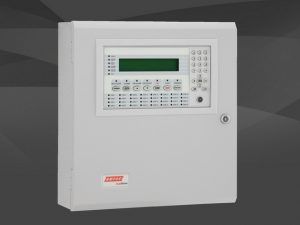 Routine Maintenance – All fire alarm systems require routine testing and inspection, in accordance with BS5839 the minimum period for these inspections is six monthly. At this time detector are tested for correct operation as are the fire alarm controls sounders, stand by batteries and ancillary outputs.
Should the need arise our engineering team our on standby to support our customers 24 hours a day seven days a week. We provide our services across the southwest of England .
To arrange a quotation for a new installation or routine maintenance on an existing system please contact us.
To arrange a security risk assessment survey please
Contact Us T. 01823 299188 E. info@cjgfire.co.uk